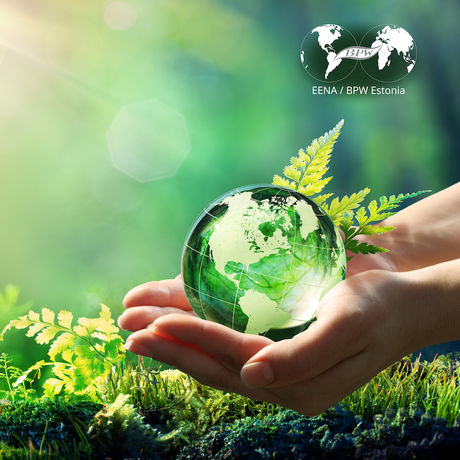 Earth Day Campaign 2022
22 April 2022 in Lauslasmaa, Estonia
On April 22, the world celebrates Earth Day. Observed annually since 1970, one month after the spring equinox, Earth Day marks the anniversary of modern environmental consciousness and dedicated care for the planet.
BPW International seeks to promote the message of sustainability and encourage individual responsibility and action among women. This Earth Day, for the second time, we invited women leaders and women everywhere to join us in making pledges of sustainability for the year ahead. Big changes start with small, consistent steps – the pledge can be anything from deciding to renounce plastic bags, create a bee-friendly balcony, change dietary habits, or consume music in a more sustainable fashion. Big or small, personal or professional, it is important that the pledge is something one intends to follow throughout the year.
Our special Earth Day performance and pledging action brought you music, movement and stories. It was a special event showcasing pledges by female entrepreneurs around the world, and featuring music, dance, storytelling and the chant "I am the Earth", performed in several languages by women of all ages. 
Thank you to BPW ladies all over the world for sharing their promises,
UK, Brasil, Spain, Italy, Nepal, Turkey, Finland, Austria, Cyprus, Iceland, Estonia etc.
Siiri Tiivits Puttonen, BPW Estonia