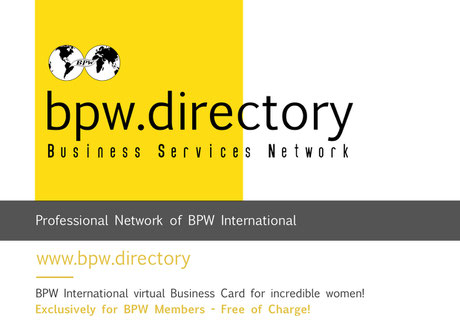 Valentine's Day 2023 - 1st anniversary of bpw.directory
Register now!
Our survey on February 14, 2023 will show which Federations and which Affiliate Clubs have the most entries in the bpw.directory compared to their number of members.
The last days in this race are upon us - join in and motivate your club members to register today. Dear club presidents, check your BPW mails (also spam) daily now to confirm your members' registrations.
bpw.directory
- Professional Network of
BPW International for incredible women!