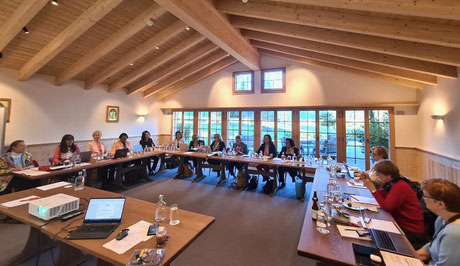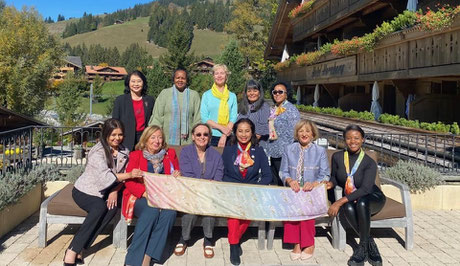 BPW International Executive Meeting in Saanenmöser, Switzerland - Oktober 3-8, 2022 
We were able to hold our second Executive Face to Face Meeting in Saanenmöser in fantastic autumn weather. Three representatives of the Swiss Central Board who visited us on Sunday evening: Myriam Heidelberger, responsible for international affairs, Suoad Hächler, responsible for French-speaking Switzerland and Equal Pay Day, and Sheerah Kim, responsible for Young BPW, did not shy away from the trip to Bern's Oberland to pay a visit to the International Executive. They presented the activities of BPW Switzerland and listened favourably to BPW International's wishes that Switzerland would also support our directory and our project database. BPW International would be very pleased to receive BPW Switzerland's support.
The Executive Board's agenda was tight and it was very hard work. Nevertheless, the members found time to report on their activities in a short video. 
Executive Board At Work
Guest Speakers