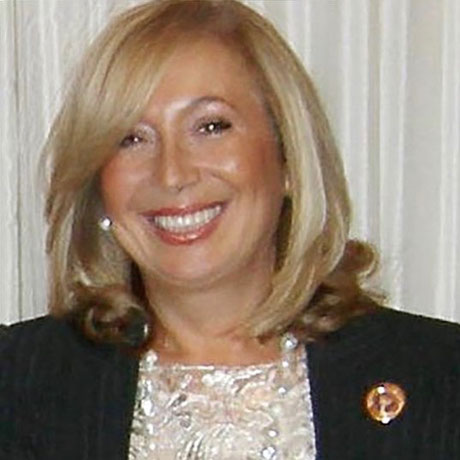 Dr. Giuseppina Seidita, Italy
BPW International 2nd Vice President Membership 2021-2024
BPW International Standing Committee Membership Chair 2021-2024
BPW International Executive Finance Officer 2017-2020
BPW International Task Force Child Marriage Chair from 2017-2021
BPW PILOT TEAM Member from 2017 to today
FIDAPA BPW Italy National President 2009 - 2011
BPW Club Bagheria
Italy
Languages
Italian, English
Degree in Mathematics, Palermo (Sicily) University. 
Teacher in Mathematics and Physic 
Headmaster of secondary school 2004 - 2019 
Math's Teacher of secondary school 1983 - 2004. 
Master in "Education and prevention in AIDS among andolescents" 
Member of CNPO within the Ministry of Labour and Social Policy 2010 - 2016 
Member of CNP within the Ministry of Equal Opportunities 2010 - 2011 
Member CDA Foundation FIDAPA 2000 - 2013 
Projects Manager of FIDAPA FOUNDATION 2000 - 2012 
Designer and coordinator of the national FIDAPA project: Women and Politics in the years 2001/03 
Designer and coordinator of the project: Women and Leadership in FIDAPA District Sicily in 2005/07 
Responsible of the "Carpe Decision" network with CPMR, Ministry PO Greece, Spain and Portugal. 
I have constituted 14 FIDAPA clubs in the District Sicily in the years 2003/05 and 14 FIDAPA clubs in the national territory in the years 2009/11. 
Manager and coordinator of the international twinning between FIDAPA BPW ITALY Sicily District and BPW Egypt, BPW ARAD, BPW Germany, BPW Dublin in the years 2003/07. 
I have organized and coordinated about 500 conferences on various topics: Leadership; Cultural Tourism; women's work; women's empowerment and the promotion of female entrepreneurship, violence against women, child marriage. 
Award "Universo Donna" for social commitment in 2007. 
Award "DONNA FIDAPA" from club BPW ITALY Bronte