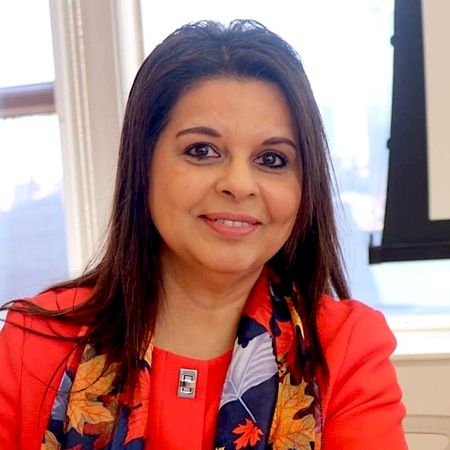 Jenny Gulamani-Abdulla, JD, Canada
BPW International Executive Secretary (2021-2024)
President, First Vice President and Immediate Past President at BPW Canada (2014-2020)
President, First Vice President and Immediate Past President at BPW Calgary (2010-2016)
BPW Club Calgary
Canada
Languages
Englisch
Jenny Gulamani-Abdulla, JD
Jenny is a member of the International Bar Association with a Bachelor of Arts in Philosophy from Canada and a Juris Doctor in Law from the United States. She is also a Regulated Canadian Immigration Consultant. With over 27 years of experience, as CEO & Founder of Gulamani-Abdulla & Co., Immigration Consulting, she responds to diverse clientele from around the world.
Jenny is the Co-Founder of the Canadian Federation For Citizenship, a not for profit organization engaging citizens of Canada to develop homegrown leadership through active citizenship. She is recognized in the Expert Women Database of Informed Opinions in Canada which aims to amplify women's voices for a more democratic Canada.
Jenny was titled One of Canada's Most Powerful Women by the Women's Executive Network, and, was recipient of the prestigious Women Economic Forum Award Iconic Women Creating a Better World For All. She was awarded the 2012 Distinguished Alumna Award at the University of Calgary. 
Jenny has served on numerous boards including Co-Chair of the Professional Services Division at the United Way of Calgary and Area; and occupied a seat on the advisory council of the Quest for Best Campaign and the 1000 Women Rising Initiative at Bow Valley College.
BPW Tasks
IFBPW Executive Secretary (2021-2024)
Taskforce Chairperson, Women Migrants and Global Citizenship (2018-2020).
One of the Twenty Delegates (D20) at CSW 65, CSW 63, CSW 62, CSW 60
Member of the Legislation Committee (2016-2017)
Member of the International Peace and Intercultural Understanding Taskforce
(2017-2018)
President, First Vice President and Immediate Past President at BPW Canada
(2014-2020)
President, First Vice President and Immediate Past President at BPW Calgary
(2010-2016)