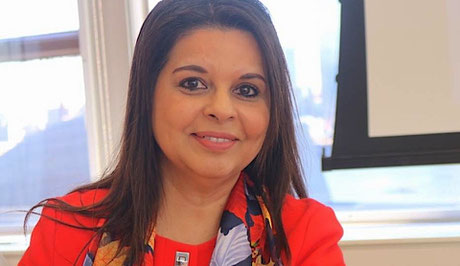 BPW Regions
BPW International's Constitution in C5 makes reference to the Affiliates that make up our global organization. It clearly states that BPW International consists of Affiliate Federations, Affiliate Clubs, and Individual Affiliate Members. To further clarify what this means, the Constitution includes the definition of these Affiliates. It defines Affiliate Federations as consisting of BPW clubs within a country. It identifies Affiliate Clubs as made up of BPW clubs in a country where there is no Affiliate Federation and describes Individual Affiliate Members as members who are not members of a BPW Affiliate Club or Affiliate Federation. It further specifies that Individual Affiliate Members do not vote.
The Regulations distinguish between an Affiliate Federation and an Affiliate Club in terms of numbers of members. In R5.1 it clearly states that where a country has at least 3 Affiliate Clubs and at least 100 named members, the Affiliate Clubs may apply to become an Affiliate Federation. A country that has 5 Affiliate Clubs and at least 100 named members, is encouraged to become an Affiliate Federation. 
In R7 the five regions include Africa, Asia Pacific, Europe, Latin America as well as North America and the Caribbean. It is important to note that our Procedure Manual in Section 5.0 mentions that "each region is made up of the Affiliate Federations, Affiliate Clubs and Individual Affiliate Members from that region." It further goes on to state that the region is "referred to as BPW – Region" and provides an example of "BPW Africa". It is therefore necessary for us to remain consistent in the terminology we use when conducting events so that our audiences understand the difference between regional and international events. To add the term "international" in "regional" events can confuse the attendees.
The Procedure Manual is a significant document since it "supports the implementation and interpretation of the constitution and the regulations." It lays out specific situations such as: (i) in 5.5 regarding the recognition of international dues policy when it comes to low-income countries and applying this to regional dues for consistency; and, (ii) in 5.6 concerning international executive members to be included in "all regional meetings including the Presidents' meetings". 
Lastly, at least one regional meeting is to be held between BPW International Congresses. For example, in 2022 BPW European Regional Conference was held in May in Reykjavík, Iceland and BPW Africa's Regional Conference was held in August in Arusha, Tanzania. Earlier this year the BPW North American and the Caribbean Regional Conference was held in January in St. Kitts and Nevis. BPW Latin America's Regional Conference took place on September 6-10 in Santiago, Chile, and BPW Asia Pacific's Regional Conference will be held on November 6-8 in Bahrain, UAE. We look forward to your participation!