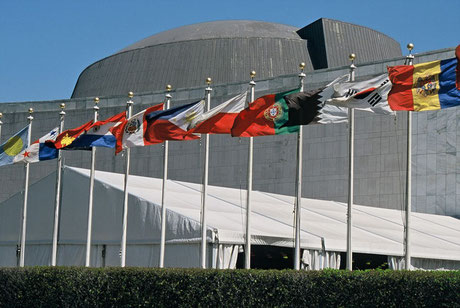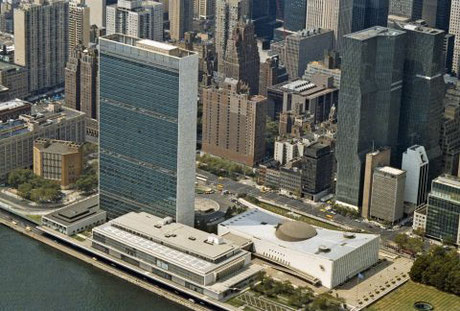 The United Nations is an international organization founded in 1945.  It is currently made up of 193 Member States.  The mission and work of the United Nations are guided by the purposes and principles contained in its founding Charter.
The United Nations is headquartered in New York City, in a complex designed by a board of architects led by Wallace Harrison, and built by the architectural firm Harrison & Abramovitz. The complex has served as the official headquarters of the United Nations since its completion in 1952. 
The headquarters holds the seats of the principal organs of the UN, including the General Assembly and the Security Council, but excluding the International Court of Justice, which is seated in the Hague. The United Nations has three additional, subsidiary, regional headquarters, or headquarters districts. These were opened in Geneva (Switzerland) in 1946, Vienna (Austria) in 1980, and Nairobi (Kenya) in 1996.