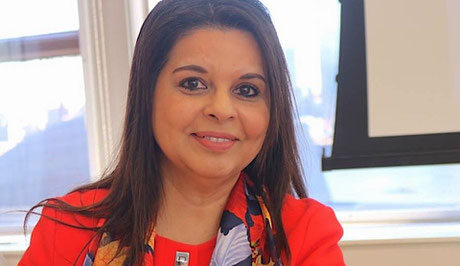 Jenny Gulamani-Abdulla, JD
BPW International Executive Secretary 2021-2024, Canada
It is clearly stated in BPW International's Constitution in Section C4 that its highest governing body is the General Assembly which is held during the Congress. The General Assembly operates based on the Constitution, Regulations ,and the Procedure Manual. Affiliate Federations and Clubs appoint their delegates to represent them at the General Assembly. Those of you that have attended and participated in General Assemblies during Congresses as delegates, volunteers, or observers know the magnitude of this extraordinary governing body of BPW International. 
It is also important to note that Section C8 of BPW International's Constitution refers to the specific timing of when the Constitution can be amended. These amendments can be introduced and passed at a General Assembly. In light of this, it is imperative that we acknowledge that BPW International's constitution is intended for periodic examination and review based on the current context in which today's business and professional women operate in all parts of the world to fulfil the aims of our international organization.
Before proposing amendments, it is critical to recognize that BPW International's Constitution and Regulations comply with Articles 60 and seq. of the Swiss Civil Code. Amendments to the Constitution and Regulations, therefore, must also comply with Articles 60 and seq. of the Swiss Civil Code. These amendments also require a two-thirds [2/3] majority. Amendments to the Procedure Manual require a majority decision. 
To submit an amendment, one must be an appointed representative of Affiliate Federations or Clubs. Of course, the International Executive Board, Past Presidents, and Standing Committee Chairpersons may also submit amendments.
The 31st BPW International Congress will be held next year in Mar del Plata, Argentina. Please start to communicate this to our members across the world so that they may start planning for November 2024. General Assemblies are meant to bring together leaders and members to fully appreciate the breadth and scope of the International Federation of Business and Professional Women which is continuously growing and evolving. Along with robust business sessions, we also plan to deliver quality social events with memories to to cherish.
See you there!
Jenny Gulamani Abdulla