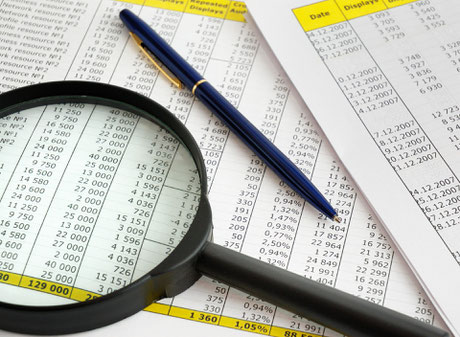 Dr. Eufemia Ippolito
BPW International Executive Finance Officer 2021-2024
Management information
At the end of June 2022, as per Procedure Manual 2.3.6, the Statements and Independent Auditor's Report for the Years ended December 31, 2021, were sent to the International Board. In the Profit and Loss Account and in the Balance Sheet sent to the International Board at the end of June 2022, in accordance with the Procedure Manual 2.3.6 - 6.1.2 and 6.2.1, all the revenue items and all the expense items by type have been shown broken down into analytical format. 
Each 2021 Balance Sheet and P&L account shows a comparison with the corresponding 2020 entry. In the Financial Statement for 2021, the Membership Dues for 2021 are shown relating to each Affiliate Federation and each Affiliate Club. All of the most significant accounts of the Balance Sheet and the P&L have been explained in the Notes.
At the beginning of the Financial Statement there is:
The Independent Auditor's Report verifying the accuracy, accounting and documentary relevance of each individual item of expense in the Financial Statement;
The Management Report EFO.
Membership Dues Policy
Each Affiliate Federation and each Affiliate Club pays its membership fee based on the number of members it claims to have had at the end of the previous year. Membership Dues are requested annually and are properly accounted for. A schedule of outstanding Membership Dues is periodically sent to the Regional Coordinators for discussion and for verification of the Affiliate Federations and Affiliate Clubs that have not yet paid their Dues, and after that a reminder is sent.
Financial Policy
The amount of individual expenses is constantly monitored by the EFO and the International President as well by the Financial Management team; a team consisting of five members, with control and supervisory functions, appointed in accordance with the Procedure Manual, point 6.1\6.1.1\6.1.2.
The EFO carries out its check of operating expenses and each item of expenditure is paid only with the authorization of the EFO with the International President jointly and the relevant accounting records are updated monthly by the Accountant and reconciled with the Bank statements.
During the Executive meetings, the EFO sends all the accounting documentation to the Financial Management Team and the Executive for checking in advance and prepares a presentation of the entire financial situation updated to the previous month. The budget and costs of the President's Staff are essential for the stable running and continuity of BPW's energetic and constant activity and action, and every expense is monitored and checked that it genuinely relates to these activities. The budget for each single year of the three-year period will then be approved by the General Assembly to be held in 2024, together with the reports referred to above.