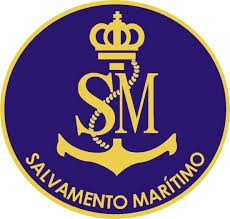 Within the framework of the approved BPW International Standing Committee (SC) Business, Trade and Technology Action Plan and together with the BPW-Madrid Club we have reached an agreement with the public company Salvamento Marítimo with the aim of promoting Sustainable Development Goals #5 and #10. 
Salvamento Marítimo is a public company that responds to emergencies at sea, with the main objectives of safeguarding human lives and property, protecting the marine environment, enhancing safety, and assisting in the control of maritime traffic. 
Likewise, the program of the International Maritime Organization IMO, a specialized agency of the United Nations, has among its objectives to help establish an institutional framework to incorporate the gender perspective, supporting agreements that promote equal opportunities for women in the maritime sector, as well as entrepreneurship and employment. 
Women represent only 1.2% of the global maritime workforce, according to the BIMCO/ICS 2021 Seafarer Workforce report. This represents a positive trend in gender balance, with the report estimating 24,059 women serving as seafarers, an increase of 45.8% compared to the 2015 report.
Shipping is a growing business and, historically, has been a male-dominated sector and the roots of this tradition remain deep-rooted. However, Salvamento Marítimo, through this agreement, aims to integrate women into the maritime field, displace that tradition and help women achieve greater representation, more in line with the expectations of the 21st century and the objectives of BPW International SC on Business, Trade and Technology. 
With the signing of this agreement, both organizations are committed to collaborate on the issues of women's development and empowerment in business, gender equality and sustainable development, to help further improve the number of women in the maritime sector.
Another of the objectives is to promote the presence of women in the spaces of power and decision making and to carry out different actions that allow the recognition of women's rights as far as their business activity is concerned and to eliminate any differences.
Salvamento Marítimo and BPW International believe that a world of equality between men and women is possible. A harmonious society in which women and men share access to economic resources indiscriminately and to this end they will work together in partnership.
And, most importantly, this agreement makes our organization visible at national and international level, since Salvamento Marítimo commits to include BPW International SC Business, Trade and Technology, BPW International and BPW Madrid, always ensuring its presence in the calls.
On October 27th, the first conference organized by Salvamento Marítimo and the BPW International Business, Trade and Technology Standing Committee, under the title "Towards Equality", was attended by the Ministry of Transport, Mobility and Urban Agenda of the Government of Spain, the President of BPW International Dr. Catherine Bosshart, the President of the BPW International SC Business, Trade and Technology, Mrs. Paz Martín, as well as the main companies of the sector in Spain.
---
En el marco del Plan de Acción del Comité Permanente de Negocio, Comercio y Tecnología de BPWI aprobado y junto con el Club BPW-Madrid hemos alcanzado un acuerdo con la empresa pública Salvamento Marítimo con el objetivo de promover los Objetivos de Desarrollo Sostenible nº 5 y nº 10. 
Salvamento Marítimo es una empresa pública que responde a las emergencias en la mar, con los objetivos principales de salvaguardar las vidas humanas y bienes, proteger el medio ambiente marino, potenciar la seguridad y ayudar al control del tráfico marítimo. El organismo de Naciones Unidas 
Igualmente, el programa de la OMI (Organización Marítima Internacional), organismo especializado de Naciones Unidas, que cuenta entre sus objetivos ayudar a establecer un marco institucional para incorporar la perspectiva de género, apoyando los acuerdos que impulsen la igualdad de oportunidades de las mujeres en el sector marítimo, así como el emprendimiento y el empleo.
Las mujeres representan sólo el 1,2% de la mano de obra marítima mundial, según el informe BIMCO/ICS 2021 Seafarer Workforce. Esto representa una tendencia positiva en el equilibrio de género, ya que el informe estima que 24.059 mujeres prestan servicio como gente de mar, lo que supone un aumento del 45,8% en comparación con el informe de 2015.
El transporte marítimo es un negocio en crecimiento e, históricamente, ha sido un sector dominado por los hombres y las raíces de esta tradición siguen muy arraigadas. Sin embargo, Salvamento Marítimo, a través de este acuerdo, pretende integrar a las mujeres en el ámbito marítimo, desplazar esa tradición y ayudar a las mujeres a lograr una mayor representación, más acorde con las expectativas del siglo XXI y a los objetivos del Comité Permanente de Negocios, Comercio y Tecnología de BPWI. 
Con la firma del presente convenio, ambas organizaciones se comprometen a colaborar en los temas de desarrollo y empoderamiento de la mujer en la empresa, la igualdad de género y el desarrollo sostenible, para contribuir a seguir mejorando la cifra de las mujeres en el sector marítimo.
Otro de los objetivos es promover la presencia de las mujeres en los espacios de poder y decisión y llevar a cabo diferentes acciones que permitan el reconocimiento de los derechos de las mujeres en lo que afecta a su actividad empresarial y eliminar cualquier diferencia.
Salvamento Marítimo y BPWI creen que un mundo de igualdad entre hombres y mujeres es posible. Una sociedad armoniosa en la que mujeres y hombres compartan el acceso a los recursos económicos de forma indiscriminada y para ello trabajarán juntos en alianza.
Y, lo más importante, este acuerdo visibiliza a nuestra organización a nivel nacional e internacional, puesto que Salvamento Marítimo se compromete a incluir al Comité Permanente de Negocio, Comercio y Tecnología de BPWI y a BPW-MADRID SCBTT-BPWI / BPW-M, asegurando siempre su presencia en las convocatorias.
El pasado 27 de octubre tuvo lugar la primera jornada organizada por Salvamento Marítimo y el Comité Permanente de Negocio, Comercio y Tecnología de BPWI, bajo el título "Rumbo a la Igualdad", contó con la presencia del Ministerio de Transporte, Movilidad y Agenda Urbana del Gobierno de España, de la presidenta de BPWI Dra. Catherine Bosshart, la presidenta del CP de Negocio, Comercio y Tecnología de BPWI, Dña. Paz Martín, así como de las principales empresas del sector en España.