Burack Francesca, Chair, USA, North America & the Caribbean
Abweh Rana, Jordan, Asia Pacific
Anshary Yazmeen, Malaysia, Asia Pacific
Arriaza Nani, Spain, Europe
Bishakha Tripathion, Nepal, Asia Pacific
Cassar Francesca, Malta, Europe
Ciarcia Anna Rita, Italy, Europe
Dolfini Edita, Croatia, Europe
Kadondi Faith Gabona, Uganda, Africa
Kilachand Judi, USA, North America & the Caribbean
Magdeleine Kathia, St. Martin, North America & the Caribbean 
Milan Natalia, Brazil, Latin America    
Naffa Nazzal Mona, Jordan, Asia Pacific
Shanableh Jehan, Jordan, Asia Pacific 
Tokpo Mathilde Yelin Gwladys, Benin, Africa
Tomazos Angela, Australia, Asia Pacific
---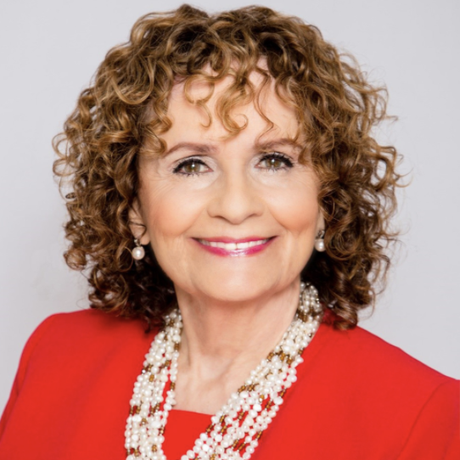 Francesca Burack
BPW International Standing Committee Development, Training and Employment Chair 2021-2024 
Past President NFBPW Club New York City 
BPW International UN Representative New York 
BPW International UN Representative DPI/NGP
BPW NFBPWC New York City
USA
Region North America & The Caribbean
Languages
English
Francesca Burack is the CEO/President of Fearless Talent Development, Inc a Human Resources consultancy that supports fearlessness in people, especially women. She is a recognized international speaker, author, trusted advisor/coach and global leader.
Francesca has inspired business audiences around the world.  As a consultant, she works with companies seeking systemic change in their management practices and culture.  As a coach and strategist, she guides individuals to fearlessly step into their own power and take fearless action with heart and conviction. She is the author of "Women Are Special -123 Reasons Why," available on Amazon.
Francesca has been working with emerging and experienced leaders for 35 years. Her special gift is helping people reframe and refocus situations in the most positive, realistic way, so that new options and directions are created and implemented.
Francesca is dedicated to helping women short-circuit their learning curve to claim their value, communicate effectively so their voice is heard, navigate difficult situations and feel authentic and good while doing it. 
As President of the National Federation of Business and Professional Women's Clubs-NYC (an affiliate of BPW-International) Francesca has worked tirelessly for women's equality and parity, advocating for women to have a Voice at the table, not just a seat. She also represents IFBPW (aka BPW-International) at the UN, and is a member of the BPW North American & Caribbean Executive Committee.
Awards include: "Excellence in Business Performance and Commitment to New York City" - New York Chamber of Commerce and Industry; "Women in Business Advocate of the Year" for her commitment to the advancement of women's business ownership - U.S. Small Business Administration; "Lilly Ledbetter Award for Advancing Equality for Women"; Elected Delegate to the White House Conference on Small Business.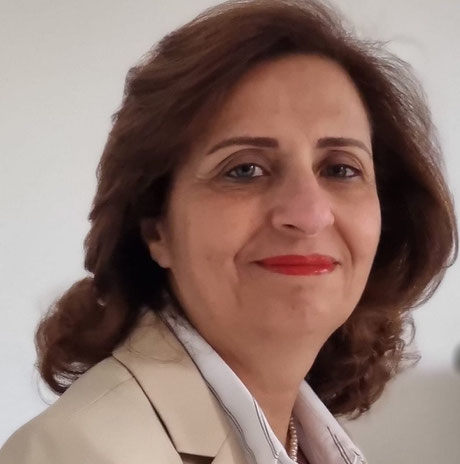 Rana Abweh
Member BPW International Standing Committee Development, Training and Employment 2021-2024 
Immediate Past President of Business
and Professional Women Association/ Jordan
Business and Professional Women Association-Amman / BPWA
Jordan
Region Asia Pacific
Languages
Arabic, English
Immediate Past President of Business and Professional Women Association/Jordan
Certified Board Member (Corporate Directors Certification Program 2020)
Member in the Development, Training and Employment Standing Committee 2022 (BPW International)
Member in Al Nahda Women Network – Jordan, 2022
Co-Founder and CEO of Innovation Packaging Co. (2012-2018)
Plant Manager at National Stationery Industries Co. (2008-2012)
An architect who found passion for industry from the first time I was introduced to concepts of Total Quality Management, Lean Manufacturing and Kaizen. A great believer in continuous improvement culture that focuses on innovation, people, added value, and does not ignore any process that can improve efficiency, productivity and lower cost, waste and effort. 
A Certified Board Member and a great believer in the importance of governance for improving the performance of businesses, helping it become more stable and productive, reducing risks, and enabling faster and safer growth.
Currently a freelance consultant and will be more than happy to contribute in any way in helping businesses to survive and grow.
Attended courses: 
Corporate Directors Certification Program; Working with Budgets; SME Financing; Training of trainers on "How to start your own business"; Introduction to Enterprise Resource Planning (ERP); Utilizing Lean Tools to Boost Profit & Productivity; Building Effective Teams; Value Stream Mapping; Accounting for Non Accountants; Examiners' Preparation Course for King Abdullah Award; Executive Management Training Program; Marketing Management and Marketing Planning; The Six Sigma; Total Quality Management; ISO 9001 Quality System; CorelDraw Introduction Course.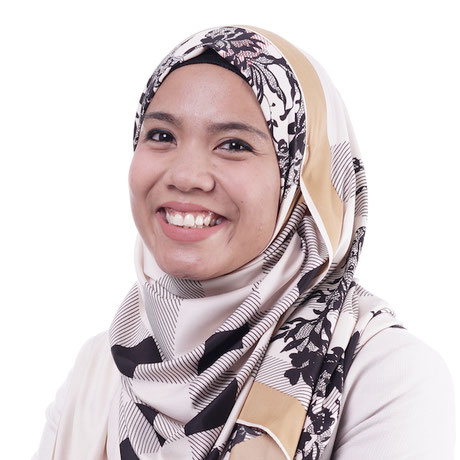 Yazmeen Anshary
Member BPW International Standing Committee Development, Training and Employment 2021-2024 
Malaysia 
Region Asia Pacific
Languages
Bahasa Melayu, English
Yazmeen Anshary is from the beautiful country of Malaysia in the Asia Pacific Region. She is the Standing Committee of Development, Training and Employment for the term of 2021 to 2024 representing BPW Putrajaya, Malaysia. She has actively been involved in volunteerism work from a very young age.
Yazmeen graduated with a Bachelor's Degree in Financial Engineering (Hons.) from Multimedia University Cyberjaya in Malaysia. She received a full scholarship to further her studies from Permodalan Nasional Berhad, the biggest fund management company in Malaysia. After joining the workforce for only 3 years, and serving in the corporate sector, she
discovered that she is most passionate about starting her own business. She decided to leave her comfortable corporate job to start her first start-up. That was more than 10 years ago.
Yazmeen started her entrepreneurship journey as a co-founder of a marketing and sales agency giving her vast experience in developing and further growing sales for businesses from
numerous industries. Now, with the knowledge gained from multiple failures and successes, Yazmeen sits as a board member of 4 companies ranging from investment, contract
manufacturing & distribution of personal care products, strategic consulting in business development as well as importing medical products to Malaysia.
She is passionate about growth, especially for women. She believes in giving back and those good intentions are multiplied exponentially when initiatives are done collaboratively in groups
and by leveraging each other's strengths and connections. Yazmeen joined the Development, Training and Employment Standing Committee to practice her passion for growing women
internationally.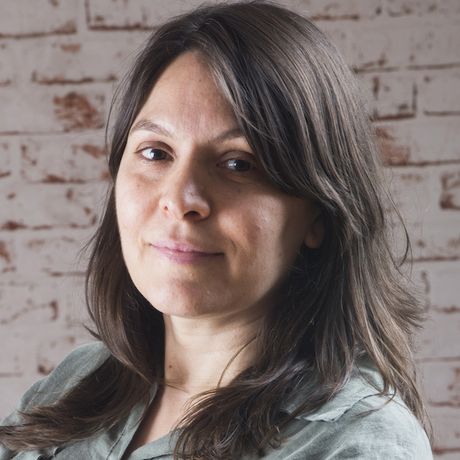 Nani Arriaza
Member BPW International Standing Committee Development, Training and Employment 2021-2024 
BPW Club Madrid
Spain 
Region Europe
Languages
Spain, English, French
I studied in a public educational system where a complete education was guaranteed. I acquired a BA degree in Sociology and Political Science at Madrid Complutense University and then I took a course in English at Hammersmith and Fulham College of London. Later I increased my level of English and learned French at the Official School of Languages back in Madrid. 
Afterwards I studied a master's degree in Professional Photography, and I have continued my training in communication, HR, motivation skills, sales and marketing, management and organization. In the technological field I have learned about software as Microsoft office, Skype, Prezy, Wordpress, Photoshop and others like management in shops or video editing and social media. And finally I am now a philosophy student.
I have held roles at middle management and senior management level while learning from the bottom up and sharing leadership. I have held positions in HR, sales and communication and in sectors such as retail, wholesale and communication.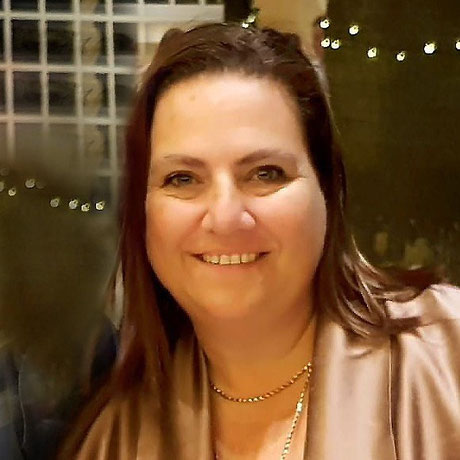 Francesca Cassar
Member BPW International Standing Committee Development, Training and Employment 2021-2024 
BPW Club (Valletta) Malta
Malta
Region Europe
Languages
English
After returning from school in the UK, in 1991, Francesca joined a local advertising and event marketing agency, where she was responsible for organising and managing one of their key large scale local summer events. After 2 years at the agency, she took up the opportunity to join her family business and together with her mother, she set out to build a new company as an extension of their furniture group. This new company dealt exclusively with domestic water purification systems and was a novelty product back in the early nineties when they introduced the product in Malta and managed to grow that business over the next few years, notwithstanding being faced with the challenge of changing people's drinking habits and their heavy use of bottled plastic bottles.
Later on Francesca moved to the furniture importing side of the business. There she occupied various roles, ending up running the company jointly with her brother, where she was responsible for the marketing and showroom side, including dealing with international brands, whilst supporting her brothers manufacturing side of the business.
In this role she managed to grow and expand the product range from exclusively imported high-end kitchens to offering a complete furniture offering for the entire home that included outdoor furniture, soft furnishings and contract furniture.
One of the more exciting and proud moments of Francesca time at Domestica was managing to attract to Malta, a Dutch brand called Fatboy. They are now a worldwide brand and one of Domestica's flagship brands.
In 2019, Francesca decided that it was time for her to find her own path away from the business her parents had started and which she had built up with her brother over the last 20 years.
Francesca has been actively involved with BPW (Valletta) Malta for a number of years, 5 years of which she occupied the role of Board Secretary and now oversees the organization of Events within the Club. Since beginning of this year Francesca also forms part of BPW International's sub-committee on Development, Training and Employment, with the aim of bringing and developing global programmes and initiatives to the local BPW chapter.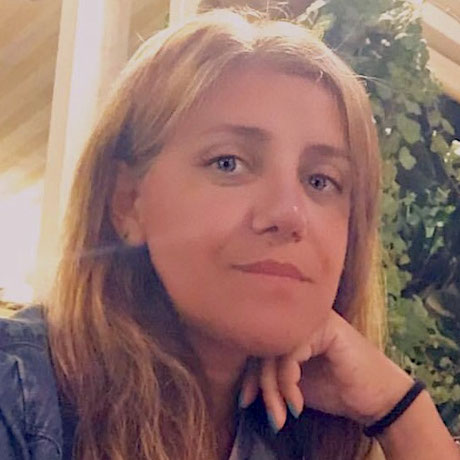 Anna Rita Ciarcia
Member BPW International Standing Committee Development, Training and Employment 2021-2024 
BPW Club Sez. Sant'Andrea di Conza (AV) 
BPW FIDAPA Italy
Italy
Region Europe
Languages
Italian, English
In 1998 I'm Graduated in Law at the University of Naples Federico II. 
In 2007 I'm held a PhD in "Environmental, Financial and Tax Institutions and Policies" at the University of Naples Federico II. 
In 2001 I obtained Specialization course at Luiss Management in "International and Community Tax Law". In 2003 I obtained the qualification for the legal profession. In 2004 I obtained Specialization course at the University of Almeria, Spain, in "Incentivos fiscales a la inversion y al patrocinio de Almeria 2005". 
Since 2010, I'm a University Researcher for the scientific field IUS/12 (Tax Law) at the Faculty of Law of the University of Campania Luigi Vanvitelli. 
Of the aforementioned Department I'm Holder of the chairs of Tax Law and European Tax Law and Co-owner of the chair of Tax Law and indirect taxes as well as holder of the Tax Law module at the Specialization School for legal professions. 
Since February 2020 I'm elected as representative of the researchers in the academic Senate of the University of Campania Luigi Vanvitelli. 
I have held lessons in Masters and Advanced Courses at various Italian universities. I spent periods of study and research as well as teaching periods abroad. 
I'm Member of the Editorial Committee of Two national Magazines, both of Band A. I am the author of numerous articles in national and foreign Magazines and of several monographs.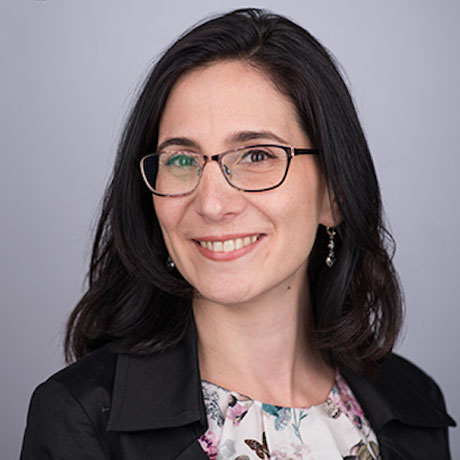 Edita Dolfini
Member BPW International Standing Committee Development, Training and Employment 2021-2024 
Member of the Board for Digitization of BPW Croatia
BPW Club Pula
Croatia 
Region Europe
Languages
Croatian, German, English, Italian
Edita Dolfini has more than 20 years of business experience across tourism, hospitality, tech, innovation, and academia. In her career she worked for large international corporations where she managed projects that encourage cooperation between large corporations, academia, and start-ups. She led the Cisco Innovation Centre in London and was a visiting lecturer for "Business Networking for Entrepreneurs" at Middlesex University in London, where she also actively collaborated with the Enterprise Hub as a consultant and mentor. Her consulting, teaching, and speaking activity continues to work on international level, including communication projects, innovation engagement and development of entrepreneurial mindset. Edita speaks 5 languages and since 2020 she is an active member of the Croatia BPW executive board for digitization, where she aims to bring improvement of members in the digital aspect through training and workshops. Her international career has equipped her with an open perspective and a strong focus on encouraging innovation and human potential, knowledge transfer and communication.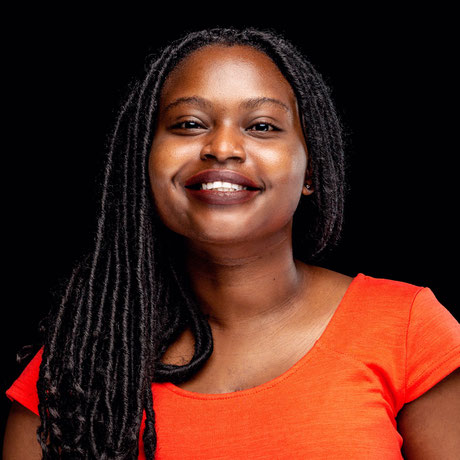 Faith Gabona Kadondi
Member BPW International Standing Committee Development, Training and Employment 2021-2024 
Young BPW executive in charge of memberships, BPW Uganda
BPW Club Kampala
Uganda
Region Africa
Languages
English
I am an Economist with extensive experience in general economic policy and Administrative matters acquired during my experience in both Senior Administrative and Academic roles through working with Makerere University Business School one of Uganda's leading institutions of Higher Education Development to support National Education needs for over thirteen years (13). I obtained a Masters degree in International Economics and Trade from the University of Shanghai and (Hons) Degree in International Economics and Trade from Makerere University.
I have performed duties ranging from coordination of activities to enhance entrepreneurship and outreach on projects including a prison entrepreneurship project between Makerere University Business School and (Luzira,home to the biggest prison in Uganda )prison to reduce the rate of recidivism , coordinated and participated in the promotion of  external collaborations including Makerere University Business School and external stakeholders. I have  mentored young people and played a role of a focal person at the MUBs Incubation and innovation center of the institution which is involved outreach activities based on encouraging innovations and Entrepreneurship  directly impacting the Community. I am a member of the Forum for African women Educationists.
I have had the opportunity of working professionally through my teaching in rural communities. I have participated in the engagement of women in these communities and business people through small workshops and skills development training  including empowering them with knowledge on how to use basic technologies to improve their incomes. 
 "Time is fleeting. But the impact we make within that time is eternal." ― Orly Wahba
I hope I can make every second of my time count.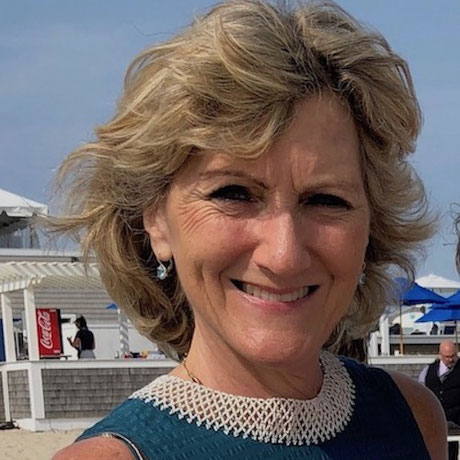 Judi Kilachand
Member of BPW International Standing Committee Development, Training and Employment 2021-2024 
BPW International UN Representative New York 2019-2022
Special Chair for NFBPW partnership with OneShard.World 2021
USA
Region North America & the Caribbean
Languages
English, French, Italian, Russian, Hindi, Gujarati
Judi Kilachand has over 30 years of experience in navigating the nonprofit and corporate worlds in Asia. A seasoned leader in institutional development, focusing on increasing visibility and resources for organizations and corporations, Judi has overseen projects spanning business, the arts, cultural diplomacy, social issues, microfinance, women leadership, entrepreneurship, philanthropy,  and education.
After an 18-year career running the signature Asian Corporate Conference, corporate programs and membership, and business development at the Asia Society, Judi established an Asia-focused project consultancy in late 2010. Most recently, she launched a new culinary venture focused on Asia, providing consultancy and creating immersive culinary travels.
Judi's passion in cultural diplomacy extended beyond Asia to include executing the Hermione Voyage 2015, a two-year, multi-million-dollar project with the collaboration of over 40 government and civil society partners, fifty thousand attendees and 1.5 million online participants. The 12-city, cross-Atlantic French tall ship project commemorated the frigate that Marquis de Lafayette sailed to bring French support to the American War of Independence.
Judi has been Executive Vice President and member of DHR International's Global Nonprofit Practice Group. Judi expanded the firm's nonprofit reach in Asia and in the Asia-focused nonprofit sector in the U.S.
Judi enjoys making use of her French, Italian, Russian, Hindi and Gujarati language skills and has two adult sons, both of whom live and work currently in Mumbai, India.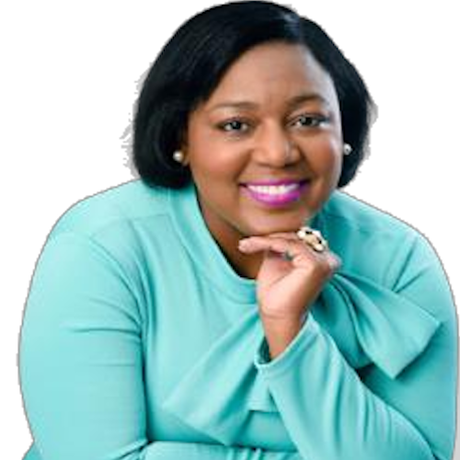 Kathia Magdeleine
Member of BPW International Standing Committee Development, Training and Employment 2021-2024
BPW Club Concordia SXM
St. Martin
Region North America & the Caribbean
Languages
English, French
Kathia Magdeleine is a telecommunications professional working in the industry for 30 years.  She has been a member of BPW since 2011. Her passion for the mission of this wonderful organization led her to co-found the BPW Concordia SXM Club in 2017.    
Kathia joined the Development, Training and Employment Standing Committee to practice her passion for training on the use of various applications, and to garner additional knowledge to help develop her club. She feels honored to work with a dynamic and diverse group of women from all around the globe.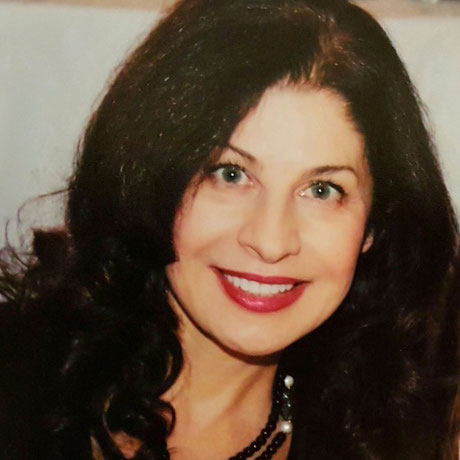 Mona Naffa Nazzal
Member of BPW International Standing Committee Development, Training and Employment 2021-2024
BPW Jordan 
Jordan
Region Asia-Pacific
Languages
English
Mona Naffa is a Business Developer from the USA and now resides and thrives in Jordan. A daughter of Arab immigrants, she returned to the motherland with a calling to 'bridge the two cultures through education, travel and innovation'. An Arab American enterprising and resilient, she takes the best of both cultures and character qualities of the East: passionate, hospitable and loyal with the West: disciplined, focused and professional which transpires into her family life, work, and her community. 
Spending 20 years in corporate America launching Sprint Telecommunication's mobile unit reaching President Award status before being recruited by Solvay Pharmaceutical, learning and mastering as a Women's Health Specialist, exceeded market share nationwide before leaving the familiar world of the West to the 'mystical' terrain of the East.  Mona then partnered with a multinational company Expedia & Trip Advisor opening the online networks, creating partnerships and relations in the MENA Region. After a decade as a country partner with the world's largest travel company, Mona (force majeure) ends a decade with Expedia and Trip Advisor in 2020.
Today, Mona uses her years in corporate America and network ability for her philanthropy and investment work as an advocate of building bridges through storytelling, networking, and social enterprise projects. Currently, she is active on several boards, the innovation chair with the YWCA and one of the creators of FITE, The First Institute for Training and Education, a vocational training and education space in Jordan that creates relevant programs, projects and curriculum for women, the youth, and the willing.
A passionate female for women and human rights and an Arab culture advocate. BA and MBA and continues to learn daily. A fitness, wellness, and travel enthusiast; dabbled in media and radio and a Guinness World Record Holder.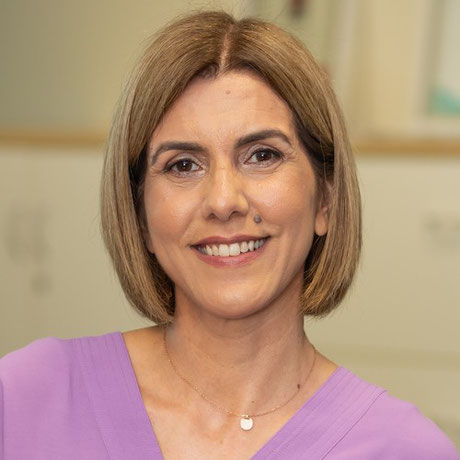 Angela Tomazos
Member BPW International Standing Committee Development, Training and Employment 2021-2024 
Director of Policy & Vice President BPW Australia
President BPW Darwin 2016-2018 
BPW Club Darwin
Australia
Region Asia Pacific
Languages
English, Greek
Angela is second generation Greek Australian business leader, advisor and community advocate. A banking and finance professional of 28 plus years, and passionate advocate for gender equality. Angela's current leadership role at National Australia Bank is Business Bank Executive for Northern Territory.
Her advocacy roles are Director of Policy & Vice President of the Australian Federation of Business & Professional Women and founding member and Chair of Hellenic Australian Chamber of Commerce & Industry (NT) Inc. 
A graduate of Executive Women in Leadership with Cornell University, Angela has previously served on advisory groups for Northern Australia Ministerial Forum and Northern Territory Government Economic Reconstruction Implementation. 
A current member of Australian Institute of Company Directors, Financial Services Institute of Australasia and Women on Boards Australia. In 2019 Angela was awarded Telstra Northern Territory Business Women's Medium & Large Business Award.