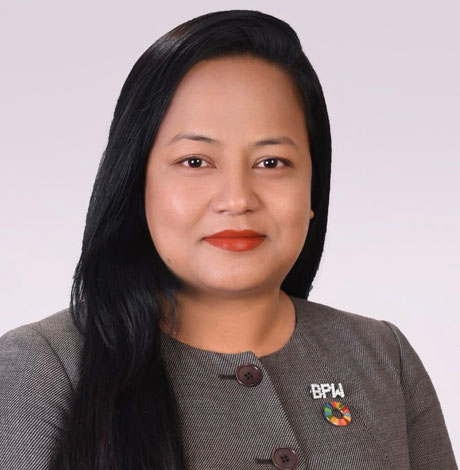 Chularat (Toyting) Israngkool Na Ayutthaya
BPW Thailand, Club Bangkok
Thailand
---
---
---
Languages
Thai, English, Italian, French, German, Chinese
---
Chularat (Toyting) Israngkool Na Ayutthaya
graduated with a Bachelor Degree in Political Sciences. She is fluent in English and Italian and has communication knowledge of French, German, and Chinese.
In her profession, she is a Realtor Certified International Property Specialist and member of the National Association of Realtors worldwide. Moreover, she is a Coordinator for the Ambassadors of the Republic of Liberia and Republic of Côte d'Ivoire in Thailand. She is ASEAN Sub-Regional Coordinator and alternative representative to the United Nations ESCAP for BPW International during the triennium 2017 to 2020. Her motto is "One World one family and everything is possible". She likes to travel and meet people around the world and take this opportunity to help women in various places.
At the BPW International XXX General Assembly 2021 she was elected as BPW International 1st Vice President for the department United Nations for the Triennium 2021-2024.