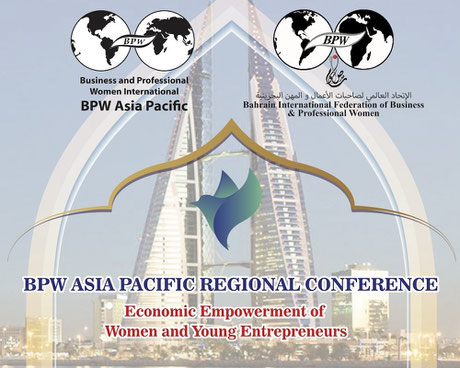 The Asia Pacific Regional Conference will open its doors tomorrow. Many BPW members from all over the world are traveling to Manama in the Kingdom of Bahrain, where they will be welcomed by the club members from Bahrain. 
The conference will take place at the Gulf Hotel. 
The program for the conference is in print. You can download the print version of the program here. Let us inform you and guide you through the regional conference with all these details.
We wish all participants a successful conference in a friendly and enjoyable spirit. 
> Print Program Book BPW Asia Pacific Regional Conference 2023 in Bahrain.