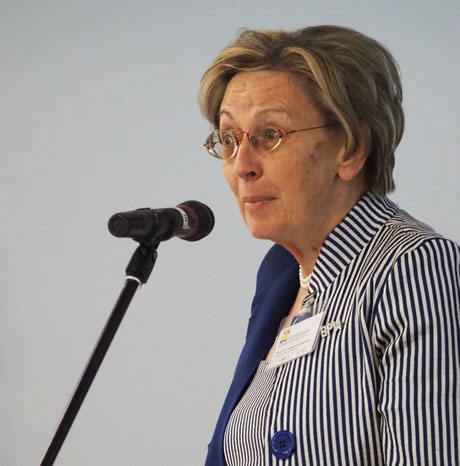 BPW Switzerland National Conference 
11 May 2022 in Lausanne
At its delegates' meeting, BPW Switzerland was also able to celebrate its 75th anniversary. In my speech, I brought the greetings of BPW International to this great Federation in Europe. The history of the first 50 years of BPW Switzerland was written by one of my students under my aegis. It is a matter of concern to me that the history of the second 50 years will also be preserved and then processed. I wish BPW Switzerland continued success in pursuing its goals. With the flyer BPW International Tools (pdfs to download), I was able to point out the many opportunities to get involved with BPW International. The visit to the gala dinner offered a worthy closing of this anniversary meeting. 
Dr. Catherine Bosshart, BPW International President 2021-2024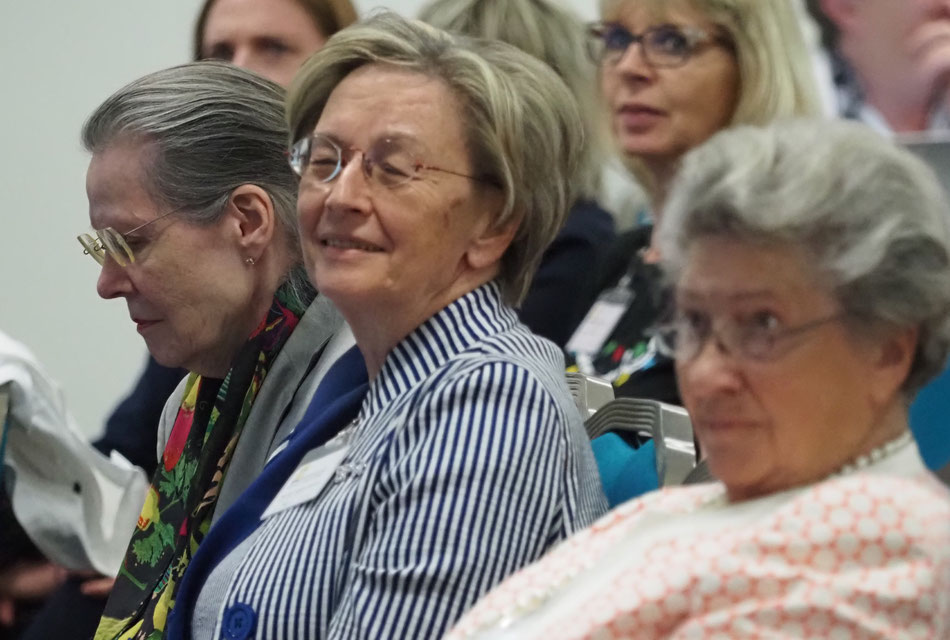 3 International Presidents from Switzerland (from the right): Rosmarie Michel (1983-1985) - Dr. Catherine Bosshart (2021-2024) - Dr. Antoinette Rüegg (2002-2005). ✝︎ Elisabeth Feller (1959-1962) was the first International President from Switzerland.