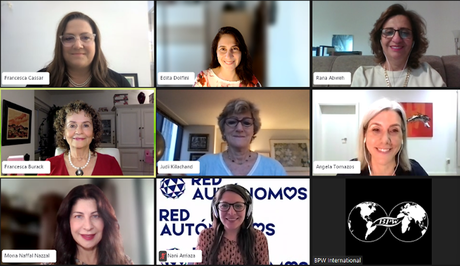 Francesca Burack and Team of SC Development, Training and Employment
Report on the collaboration of the new Standing committee team to create a webinar.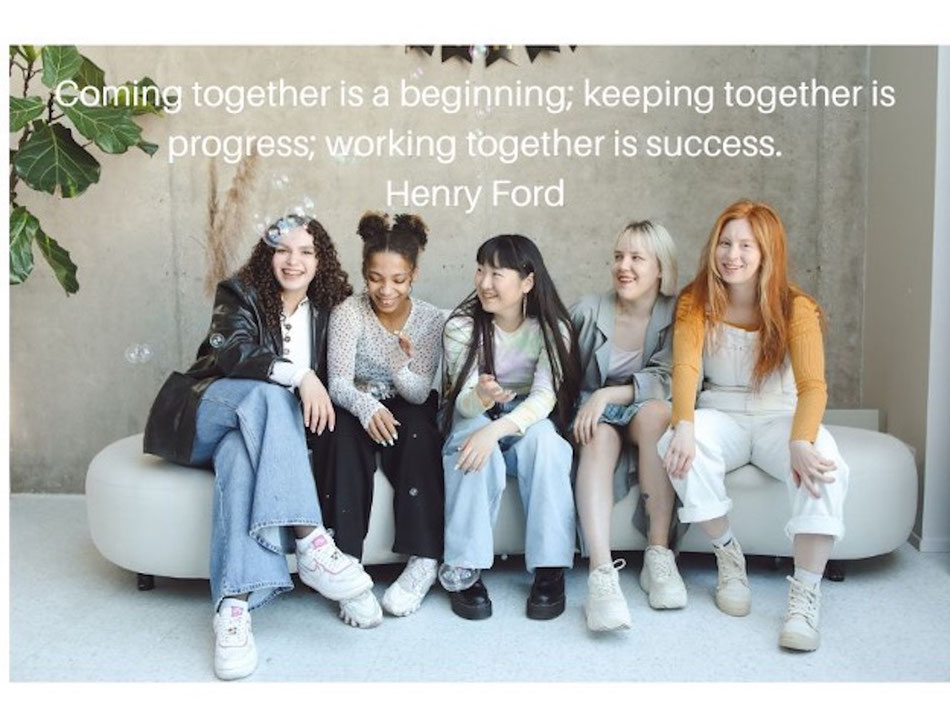 From Strangers to Sisterhood: Our Collaboration Journey
The collaboration journey of the Development, Training and Employment Standing Committee Team began with our international members creating an impactful webinar while making new friends, learning new skills, and having fun along the way!
Our team is composed of women from different parts of the world whose members came together as strangers, and began working together to implement a shared vision, with shared goals and shared optimism; a true example of collaboration and cooperation, which helps to build a team.
We decided to do a webinar entitled, "COLLABORATION: THE PATHWAY TO STRENGTH, SUCCESS, AND SISTERHOOD." We chose this topic because it is an excellent example of implementing the BPW International's Triennium Theme "New Actions through Cooperation".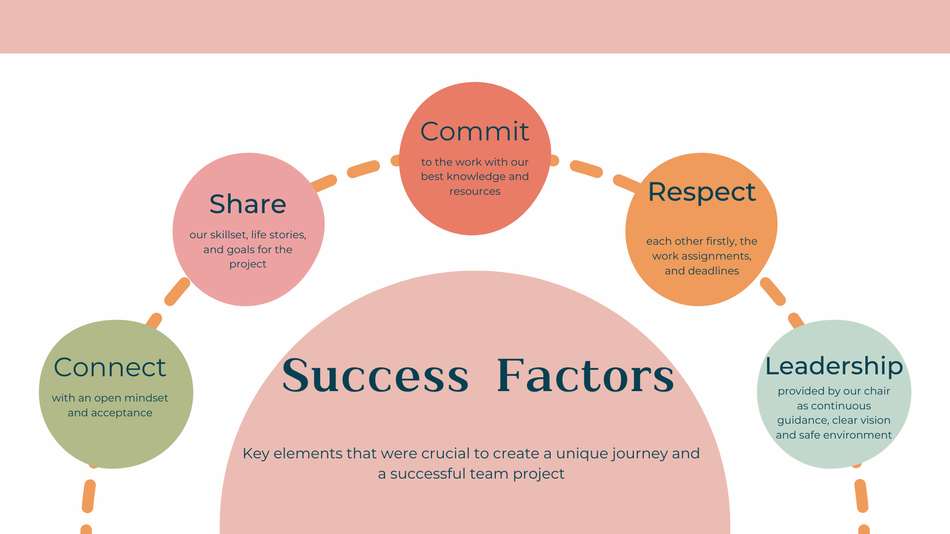 At the beginning our 'fearless leader,' Francesca Burack, set the tone, kept us on task and made us feel comfortable and relaxed by valuing our individual contributions. We got to learn about each other quicker and better by a check-in at the start of each meeting, i.e., sharing our super-powers, or another time, it was one thing we enjoy doing. We built trust, developed respect and comfort during the journey which allowed for flexibility, new ideas and discussions that led to open conversation and dialogue in the most respectful way. We shared our strengths and expertise as we worked together to complete the project, which led to the building of the relationships over time.
Under Francesca's leadership the team established ground rules to operate together, created a mission and goals and weekly action plans, all of which are essential to build a successful team. She always encouraged everyone to join in the conversation and gave value to everyone's individual inputs. This created an environment that encouraged active listening among members, participation, contribution of ideas, creativity, and innovation. We also created subcommittees and worked to help our sisters worldwide communicate, share information, and collaborate.
The members of this team were committed to the success of the project, by sharing responsibilities, showing up and supporting each other. In between our meetings, members developed content for the webinar script. The content was presented at our meetings and all of us critiqued and provided constructive feedback. The final product was created by unanimous, not consensus, decision of every word and visual in the webinar and in this article too. This is a real success story!
We also have an in-progress project, BPW's Worldwide Development, Training and Employment Resource Guide. Please watch for us in the next BPW Newsletter.