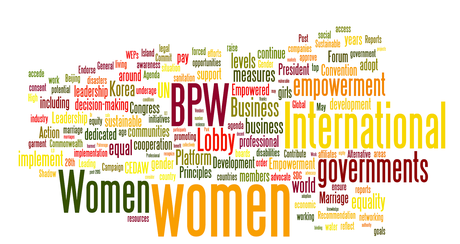 Change on Facebook as of the end of 2022
We will no longer publish the Facebook postings in double. Therefore, we are deleting the Facebook page International Federation of Business and Professional Women or @bpwinternational2022 as of the end of 2022.
We invite you to follow BPW International on the Facebook link https://www.facebook.com/bpw.international or  @bpw.international - We look forward to meeting you there!