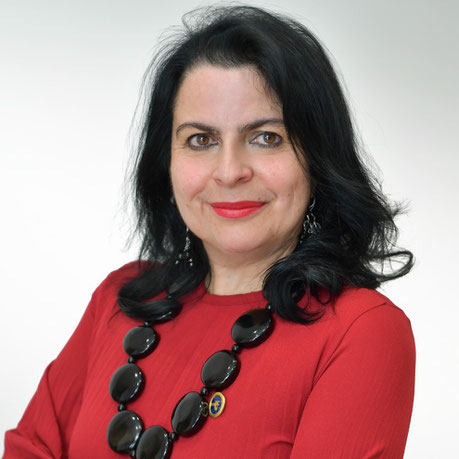 Dr. Carla Laura Petruzzelli
Fidapa BPW Italy Vicenza Club Past President
Fidapa BPW Italy North East District President
BPW International Constitutional Advisory Committee (CAC) 
BPW International Task Force Chair Mentoring 2021-2024
BPW FIDAPA Vicenza
Italy
Dr. Carla Laura Petruzzelli
Born in Vicenza where she continued her primary and secondary studies. She obtained her first degree in Business Sciences and then specialized in Administration, Finance, Control and Corporate Organization; she obtained her second degree in Economics & Management. He specializes in Project Management, Fashion Management and Business Administration. She attended the Course of Corporate & Finance Empowered Women Leading Policies - Postgraduate course organized by Fidapa BPW Italy, the Academy of Sciences and the University Teachers of the University of Bologna by Prof. Paola Monari.
She is an accredited trainer for the following thematic areas: Law and Tax Litigation and Business Organization. 
She works as a freelancer in Italy and abroad: Gruppo Petruzzelli 
CEO of Magic Srl innovative start up.
Her CV has been certified in the Project "1000 Curricula Eccellenti" of the Marisa Bellisario Foundation Certification conferred by Beyond International and Heidrick & Struggles within the project "1000 excellent curricula" for the law on gender quotas in Boards of Directors. 
At the BPW International Congress in Helsinki 2011 she received the "5 WISE WOMEN" award with the motivation "DREAM BELIEVER, MOUNTAIN MOVER" for being one of the 5 Presidents in the world who distinguished themselves in the three-year period 2008-2011 (LinkedIn).